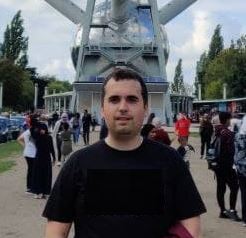 NAME
Xabier Etxezarreta
DESCRIPTION
I am a PhD candidate and lecturer at Mondragon University.

Currently working on Software Defined Networking approaches for intrusion detection and response in Industrial Control Systems.

My research interests focus on network security, Software Defined Networking, Industrial Control Systems, Cyber-Physical Systems, Network Function Virtualization and Intrusion detection/response.
CAREER
[2022 - ... ] PhD candidate

[2019 - 2021] Master Degree in Data Analysis, Cybersecurity and Cloud Computing

[2015 - 2019] Computer Engineering
PUBLICATIONS
Check my Google Scholar profile.
CONTACT
If you wish to contact me, you can send me an email to

contact at xetxezarreta dot com

My GPG key can be fetched from here and its fingerprint is

BED6 B3F1 642A 7805 100F EBB1 1320 E9E3 48D1 442D
SEE ALSO
Contact at this Email

Work stuff on LinkedIn